Science Class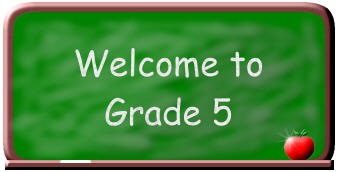 4th Six Weeks
Week 1
5.9D Fossils and Environments
4.7A Properties of Soil
3rd Six Weeks
Week of November 12-16
Students will explore the process that led to the formationof Sedimentary rocks and Fossil Fuels
Sedimentary rocks formation
Weathering- The breaking down of rocks into smaller pieces called sediments

Erosion- Sediments moved By wind, Water, Gravity, Ice.

Deposition- The movement of the sediments in a new location.

Compaction-Sediments being pressed down together.

Cementation- The sticking of sediments by clay and other minerals in the ground
Fossil Fuel Formation
Fossil Fuels are Coal, Oil (petroleum, or gasoline), and Natural Gas
2nd Six Weeks
Week 3 october 22-26
Demonstrate that light travels in a straight line until it strikes an object and is reflected or refracted.
refraction: the bending of light
Reflection: the bouncing off of light.
Week 2 October 15-19
Flow of electricity in closed circuits produce light, heat, or sound.
Week1 October 8-12
Explore the uses of energy.
Week 5: September24-28, 2018

Students will demonstrate that some mixtures maintain their physical properties.
Students will identify the changes of physical properties in a solution.
Students will predict, observe, and record changes in the state of matter caused by heating or cooling.
Week 4: September 17-21, 2018
We will Classify Matter based on its Physical Properties: Solubility, Conductivity and States of Matter.
Week 3: September 10-14, 2018
We will Classify Matter based on its Physical Properties: Mass, Volume, Magnetism, Relative Density